Here you can find out what the status says about your objects.
The status of an object gives you information about the state of the object. This means you know immediately which steps need to be taken.
---
A quick video-tutorial on our statuses:
You should know: The status always relates to the comparison of the target room of an object with the current room. This results in 5 different statuses.
Tip: If your status looks different from that of your colleagues, it may be because you are authorized for different rooms/locations. The status is only displayed for the inventories to which you have access. More about this can be found here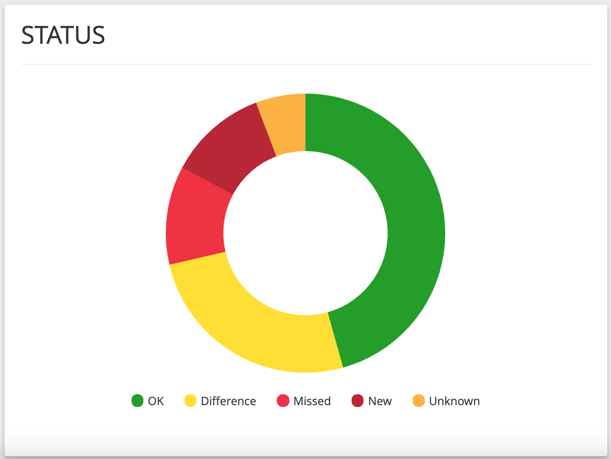 In the best case, the status distribution in your dashboard is completely green. That would mean your inventory is fully checked and all objects are where they should be.
---
What do the individual statuses mean:
OK: The object has been checked and is located in the room that is defined as the target room. The target and current data therefore match.
Difference: The object was checked, but is located in a different room than the one defined as the target room.
Missed: A target room has been defined for the object, but the object was not found.
New: The object has been included, but no target room has yet been defined for it (new object)
Unknown: The object was neither checked, nor was a target room defined. So it has neither target nor current room data.
Where can you find the status:

You can find an overview of all statuses in the dashboard.

In the object list you can view the status of each individual object. In the detailed view you can see it as a colored ring around the picture.

In addition, the status of an object is displayed as a colored ring around the inventory image when you scan it with the app.